Black table cloth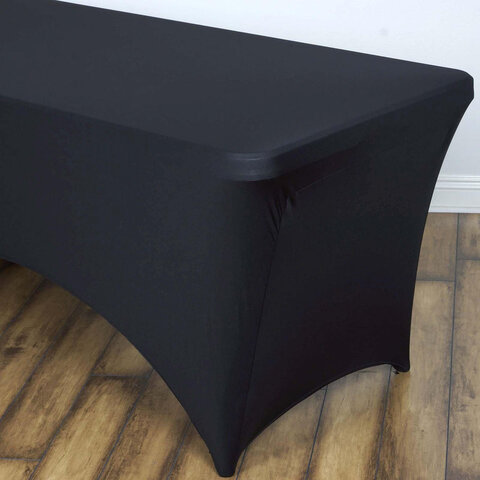 Description
6ft Black Table Linen Rectangle Tables
Looking for a high-quality table linen to add a touch of elegance to your event decor? Look no further than our 6ft Black Table Linen rental! Made from premium quality fabric, this tablecloth is perfect for weddings, banquets, corporate events, and any other occasion where you want to create a sophisticated atmosphere.
Measuring 6ft in length, this table linen is designed to fit most standard size tables. The sleek black color will complement any color scheme or theme, making it a versatile choice for any event. The fabric is durable and easy to care for, so you can use it again and again.
Whether you're hosting a formal dinner party or a casual gathering, our 6ft Black Table Linen rental will help you set the stage for an unforgettable event. Contact us today to reserve your tablecloth and elevate your event decor to the next level!