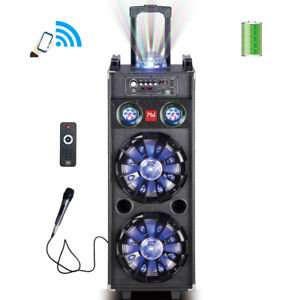 Portable Bluetooth Speaker
Party Speaker Rentals
What kind of party doesn't have music?
Portable bluetooth speaker with integrated rechargeable battery and wired/wireless connectivity.

Stream music directly from your phone, tablet or laptop.

Can be used for michrophone, instruments and several types of audio sources. High-quality microphone included.

Built-in digital AM/FM radio with retractable antenna.

Built in wheels for easy portability.