LED Cocktail Table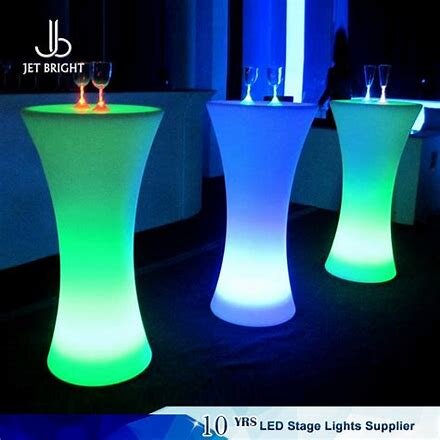 Description
Our LED Cocktail Table is the perfect addition to any event, adding a touch of elegance and sophistication. The table features a sleek and modern design, with a sturdy base and a round top that is illuminated with vibrant LED lights. The LED lights can be set to a variety of colors, allowing you to create the perfect ambiance for your event.
The table is made with high-quality materials and is designed to be both durable and easy to use. It is easy to clean and maintain, ensuring that it will look great throughout your event. The table is also lightweight and easy to move, making it perfect for events of all sizes.
Whether you are hosting a corporate event, a wedding, or a private party, our LED Cocktail Table is the perfect addition to your decor. It will help to create a memorable and stylish atmosphere that your guests will love. Contact us today to learn more about our LED Cocktail Table rental options.