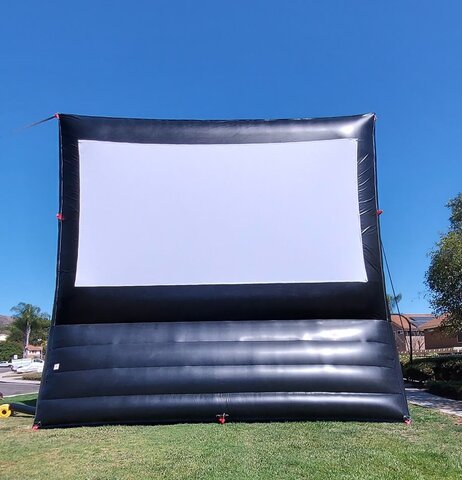 Skyline Screen - Crowds up to 1,200
Ultimate Drive In Screen: Up To 250 + Cars or 2,000 People
PRICING: Includes 2.5 Hours. Each additional hour is $100
Great for movies in the park, faith-based events, corporate parties, school functions and so much more! These screens are built for community leaders, event producers, schools and business people looking to entertain hundreds to a thousand at a time.
Our Drive In Screen is a one-of-a-kind show stopper! There is no other screen out there like it. This giant has a base that is 14 ft tall and that means no one will have their view blocked. This is the perfect screen to have at your next large function whether guests will be seated in chairs, laying out on blankets, or parked side by side in their vehicles. Everyone will be able to comfortably look up and enjoy the movie
All you need is the DVD, Gaming Console, or Laptop to stream!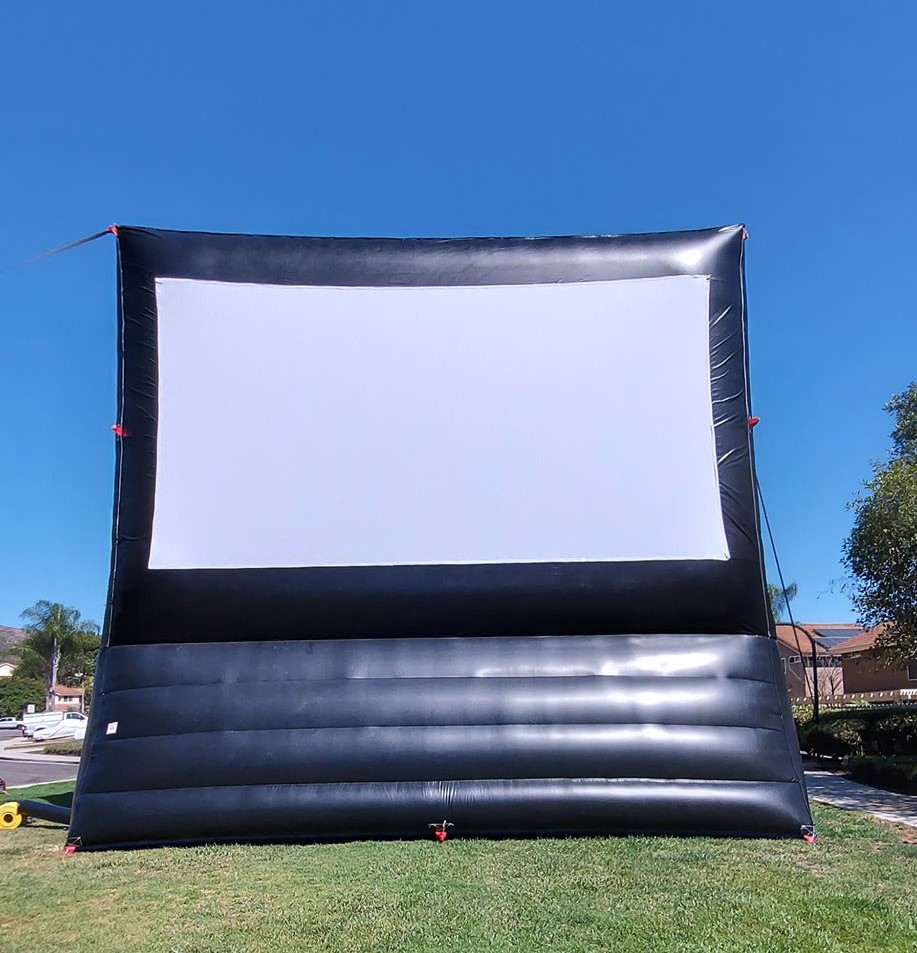 Package Details
25' x 16' viewable Inflatable Movie Screen
Total Space Required: 40' wide x 50' deep