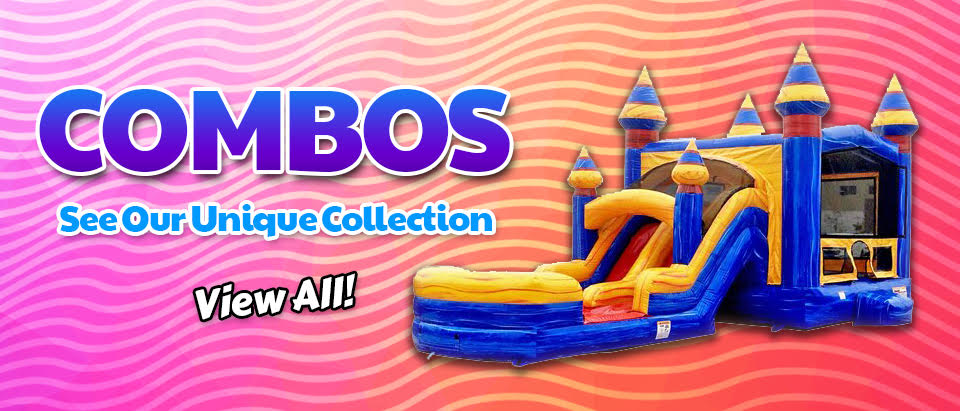 The story of Sandi's Moonwalks is about a lot more than
bounce houses
and mechanical rides.
It's a story of community engagement. It's one of service and devotion to the organizations that make our neighborhoods worth calling home. It's a story of pitching in and having fun with the friends and family who make our lives worthwhile.
It's a story of love.
The owner of Sandi's Moonwalks is actually a young woman named Brandi - she took over the company in 2020. At the time, Brandi was raising two children and was attracted to the excitement and thrill of the moonwalk business! She took a chance on something that would provide her family with the security they needed.
Little did Brandi know just how much the business would flourish. In just four short years, business (spurred in no small part by return customers) would more than triple, requiring determination and a real knack for boots-on-the-ground decision-making. Luckily for us in the greater Austin metro area, Brandi was a perfect fit.
With any rapid business growth comes the need for a plan - and the next chapter in the Sandi's Moonwalks story was an easy decision for Brandi. Her business would share the love and give back to the community that made her a success. Pay it forward, as they say.
And the rest is history.
Countless service donations have been made to date in both Williamson and Travis counties. Hutto, Cedar Park, Leander, Austin, Taylor, and other service areas have all benefited from Brandi's generous support, and she's especially proud of her involvement in the Cut for Kids program with the Round Rock Police Department and the City of Round Rock.
Today, Sandi's Moonwalks is the region's top trusted provider for private events, backyard birthday parties and college get-togethers. No one is better equipped when it comes to games, concessions, seating, mechanical rides and so much more! Planners for events of all types and for all ages know and rely on Sandi's Moonwalks for a professional, dependable rental experience that truly is second to none.
Sandi's Moonwalks is proud to still be an independent family business. There's a good chance you'll see her team leaders arriving at the party site with a handful of younger helpers! Brandi strongly believes in the importance of teaching children to be productive community and family members, and many in her community are put to work delivering a great party experience.
It's important to rely on your neighbors - and Brani lived in the Austin Metro area nearly all of her life. She's fluent in both English and Spanish, so please don't hesitate to call or email with any questions - there's a very good chance that Brandi will be the one providing you a speedy reply!
Get in Touch With Us