Community Festival Rentals
Are you planning a community event or community festival? At Sandi's Moonwalks, our professional staff works hard to ensure that your event goes without a hitch and proves to be a total success!
Sandi's Moonwalks, you can find a wide selection of community event rentals such as bounce house rentals, water slide rentals, concession and party game rentals, mechanical rides, and more. We tailor our services based on your needs and will happily accommodate any specifications or guidelines that you may have in mind.
As our satisfied clients can attest, Sandi's Moonwalks delivers when it comes to community event rentals and planning services. If you're looking to bundle our services, our package deals help our clients save even more money! You can browse our most popular packages here, or give us a call to receive a custom quote.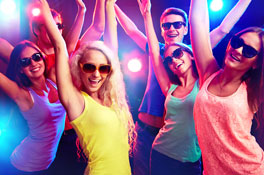 Festival Rentals FAQ
What should my community event feature? This is ultimately dependent on the specifics of your event. What is its purpose and what type of audience do you expect? We offer a wide array of community event rentals to match all types of needs, including water slide rentals, bounce house rentals, mechanical rides, party planning services, and more.
What are some recommended venues for a community event or festival? There are many different options available depending on the nature of your event, from front multiple neighbors front yards, shut down streets to lovcal neighborhood park. Booking the proper venue can be challenging, so be sure to stay on top of this at all times. If you have any questions or need any assistance with matters relating to booking a venue, feel free to give us a call.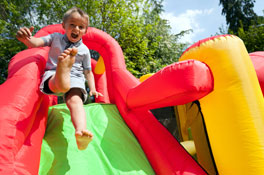 Call Today and Let's Us Rock Your Festival!