Party Rentals For Fundraisers
Have an upcoming fundraiser? We at Sandi's Moonwalks are experts in all things relating to party planning and party rentals for fundraisers, and can provide a level of expertise and professionalism that is sure to elevate your fundraiser to the next level.

Our party planning and party rental services are extensive. We offer bounce house rentals, water slide rentals, concessions and carnival rides through or partners. Please take a look at our package deals designed to help you save even more money! You can check them out here.


Sandi's Moonwalks has continued to provide unmatched customer service for years, and our continued commitment to our customers ensures that their events are always a hit! If you are planning or organizing a fundraiser, know that you can rely on us for all your party rentals for fundraisers needs. Call us today, we are happy to offer a custom quote based on your specific guidelines.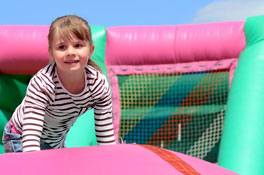 Fundraser Event Planning FAQ
What should my fundraiser have? Fundraisers can feature a variety of different attractions and amenities, and we have the equipment that you need to turn your plans into reality! We offer party rentals for fundraisers such as bounce house rentals, water slide rentals, mechanical rides, concession and game rentals, and carnivla rides. Browse our wide selection of products and services to put together your own package, or navigate over to our special packages page to take a peek at our most popular deals!

Do you help with the planning of a fundraiser? We do! Whether you are eyeing our packages that cover all planning and setup aspects of your fundraiser, or just want us to handle stuff like equipment rental, we are more than happy to accommodate our services based on your needs and expectations.

Where is a good spot to have a fundraiser? We've seen successful fundraisers take place in a variety of venues, from parks,schools and churches. Regardless of where you plan on hosting this event, booking a venue can be a challenge. Fortunately, we are here to help! Consult with our party planning experts for all your venue-booking needs.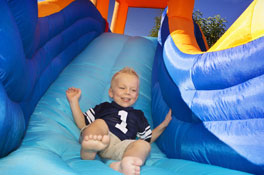 Call Today and Let's Us Help You Reach Your Goal!