At Sandi's Moonwalks, we are proven experts on all things relating graduation party rentals and services! We've served our community for years and our commitment to excellence has helped guarantee the success of countless events and parties!
We offer a broad selection of rentals and services such as bounce house rentals, water slide rentals, mechanical rides, concessions, party games, and more. In addition, those looking to bundle services or rentals can take advantage of our special package deals, available here! You can also call us directly to receive a custom quote.
Graduations are significant milestones for many young individuals! Give this special occasion justice and let us organize a party that your guests are sure to remember for years to come. For all your graduation party rentals and planning needs, we at Sandi's Moonwalks have you covered!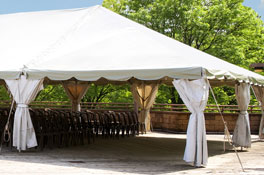 Graduation Party Rentals FAQ
How much does a graduation party cost? This depends widely on what you want your party to feature, as well as the expected size of the audience. Graduation Party PlanningIf you need help determining the size and scope of your budget, let our us help. We are more than happy to offer advice!
What are some good ideas for a graduation party? There is no set template for a graduation party, so definitely keep your audience and their interests in mind! This is where the sheer variety of options available at Sandi's Moonwalks shines. Whether you need a graduation party rental such as a bounce house rental, water slide rental, or even a beer pnong table, Sandi's Moonwalks delivers!
Where should I organize a graduation party? Venues for graduation parties often include homes, parks, schools, and more. There are many different routes you can take depending on how you want your party to take shape, just be sure to figure it out early! Booking a venue is not always a straightforward process, especially during graduation season.
Can you help with the planning of a graduation party from beginning to end? We can, and we are happy to be as involved as our clients want us to. If you're looking for pre-planning advice, need someone to consult with in terms of potential features and attractions, or if you simply want to hand the whole event over to us, we can accommodate you! For all your graduation party rentals and planning needs, count on Sandi's Moonwalks.