20 X 20 HIGH PEAK AMERICAN FLAG TENT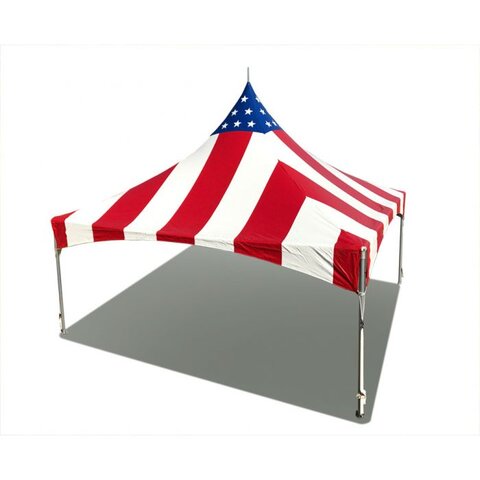 Description
Introducing our 20 X 20 High Peak American Flag Tent, the perfect addition to your next outdoor event! This tent features a stunning American flag design that will make a patriotic statement and add a touch of elegance to any occasion.
Crafted from high-quality materials, this tent is durable and weather-resistant, making it ideal for outdoor events in any season. The high peak design provides ample headroom for guests, while the spacious 20 X 20 foot size can comfortably accommodate up to 40 guests.
Setting up this tent is a breeze thanks to its easy-to-use frame system, which allows for quick and hassle-free assembly. The tent also comes with removable sidewalls that can be easily attached or detached depending on your preferences and the weather conditions.
Whether you're hosting a Fourth of July celebration, a corporate event, or a wedding reception, our 20 X 20 High Peak American Flag Tent is the perfect choice for adding a touch of style and sophistication to your outdoor gathering. Order yours today and make your next event one to remember!