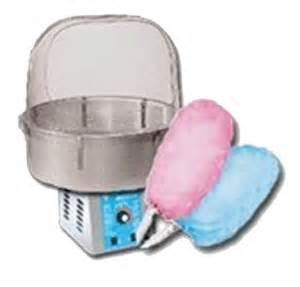 Cotton Candy Machine
Cotton Candy Machine Packaged Item
See Our Cotton Candy Instructional video.
Adults and children alike love cotton candy, and you can include the tasty treat in your next party or event with our Cotton Candy Machine! Decorated in a bright pink and featuring a vintage look, the Cotton Candy Machine comes with 50 servings, as well as everything else that you need to get going!
Please specify in your order form whether there are any scheduling conflicts we should be aware of, and for Saturday parties, include whether Friday delivery works as well. In cases where we deliver early, we do so at no extra charge to you.