Double Velcro Axe Throw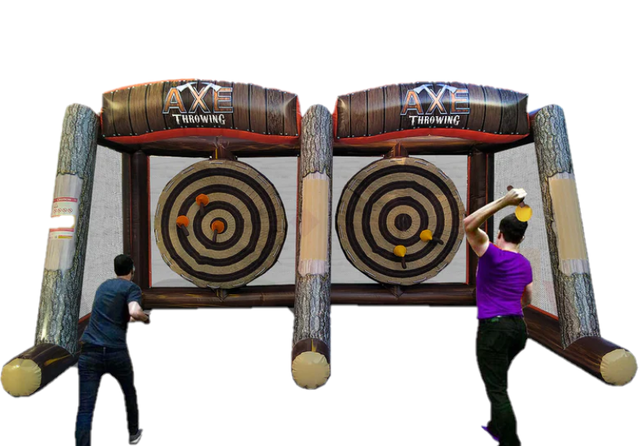 Description
Looking for a unique and exciting activity for your next event or party in Austin, TX? Look no further than our Double Inflatable Velcro Axe Throw rental! This inflatable game is perfect for all ages and skill levels, and is sure to be a hit with your guests.
The Double Inflatable Velcro Axe Throw features two inflatable targets with Velcro patches, and comes with two inflatable axes for throwing. Players take turns throwing the axes at the targets, trying to get them to stick to the Velcro patches. The player with the highest score at the end of the game is the winner!
Our Double Inflatable Velcro Axe Throw rental is perfect for birthday parties, corporate events, school carnivals, and more. It is easy to set up and take down, and our friendly staff will be on hand to ensure that everything runs smoothly. Book your rental today and get ready for some axe-throwing fun!