Sno-Cones (50 Extra Servings)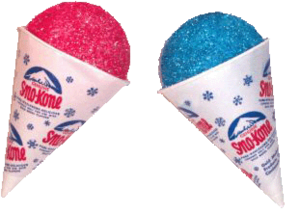 Description
Looking for a fun and refreshing treat to beat the heat? Look no further than our Sno-Cones! Our Sno-Cones are the perfect way to cool down on a hot summer day, and with 50 extra servings, you can share the fun with all your friends and family.
Our Sno-Cones are made with high-quality ingredients and come in a variety of delicious flavors, including classic favorites like cherry and blue raspberry, as well as unique options like watermelon and cotton candy. Each Sno-Cone is topped with a generous helping of fluffy, finely shaved ice, making for a refreshing and satisfying treat.
Whether you're hosting a backyard BBQ, a birthday party, or just looking for a sweet and refreshing treat to enjoy on your own, our Sno-Cones are the perfect choice. So why wait? Order your 50 extra servings of Sno-Cones today and start enjoying the sweet taste of summer!