Tent Lighting Bronze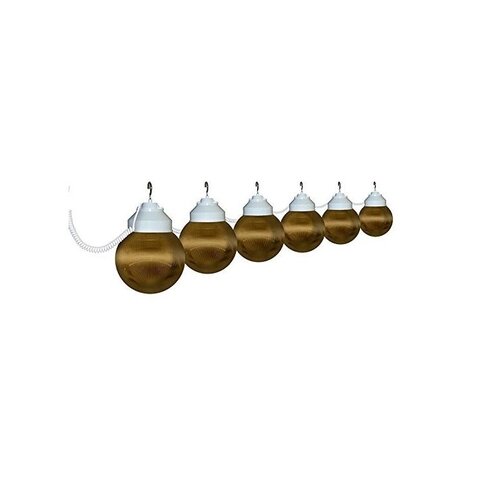 Outlets: 1 Household 110v
Description
Introducing our Tent Lighting Bronze, the perfect addition to any outdoor event or camping trip. This elegant lighting fixture is designed to provide a warm and inviting ambiance to your tent or outdoor space.
Crafted from high-quality bronze material, this tent lighting fixture is durable and long-lasting. It features a sleek and stylish design that complements any décor style. The bronze finish adds a touch of sophistication to your tent or outdoor area, making it perfect for weddings, parties, and other special events.
The Tent Lighting Bronze is easy to install and can be hung from the top of your tent or any other outdoor structure. It features a bright LED bulb that provides ample light to your space while conserving energy. The bulb is also long-lasting, so you won't have to worry about replacing it frequently.
This tent lighting fixture is also weather-resistant, making it ideal for use in any outdoor setting. It can withstand rain, wind, and other harsh weather conditions, ensuring that your event or camping trip is not disrupted by bad weather.
Overall, the Tent Lighting Bronze is a must-have for anyone who loves spending time outdoors. It is a stylish and functional lighting fixture that adds a touch of elegance to your tent or outdoor space. Order yours today and experience the beauty and convenience of this amazing product!