AUSTIN OBSTACLE COURSE RENTALS ARE A GUARANTEED HIT FOR ANY OCCASION!
Rocky Island Obstacle Course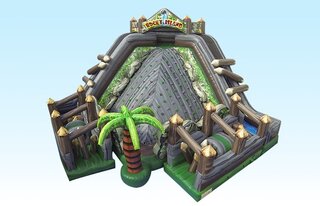 Xtreme Caution Obstacle Course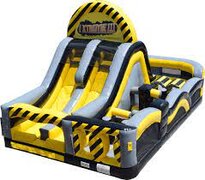 Xtreme Marble Obstacle Course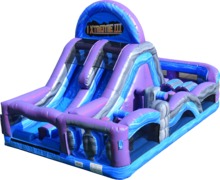 Xtreme Mega Obstacle Course Wet/dry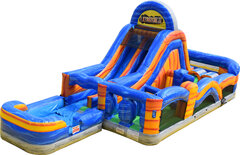 36' Radical Run Racing Obstacle Course Piece 2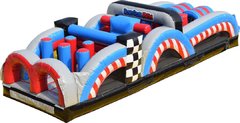 40' Radical Run Racing Fun Obstacle Course Piece 1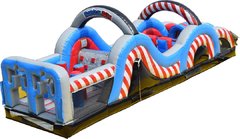 96ft Radical Run Race Obstacle Course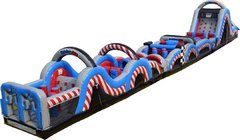 34' Obstacle Course Piece 1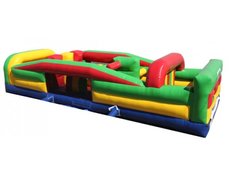 68ft Obstacle Course Piece 1,2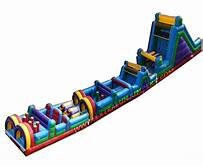 73' Tropical Obstacle Course piece 1 &2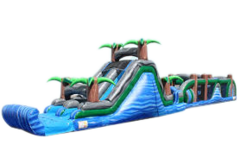 70' Radical Run Obstacle Course Piece 2 and 3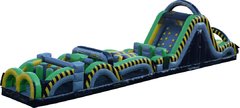 74' Radical Run Obstacle Course Piece 1 and 2

76' Radical Run Obstacle Course Piece 1,3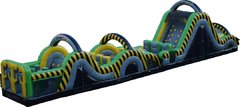 36ft Caution Obstacle Course Piece 2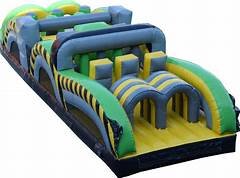 40ft Caution Obstacle Course Piece 1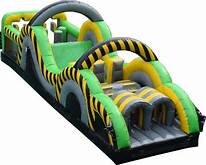 74ft Racing Obstacle Course Piece 1 and 2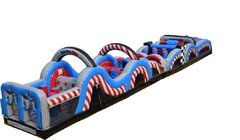 68ft Obstacle Course rental 1&2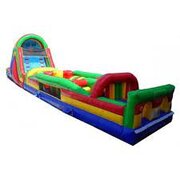 96ft Caution Obstacle Course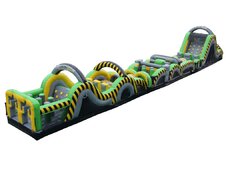 Obstacle course rentals in Austin is a guaranteed success for any event or back yard party. Sandi's Moonwalks provides inflatable course rentals that are vibrant and a perfect centerpiece for any kind of event, both out doors or even inside a school gymnasium. It's also the best way to pull in guests from any age bracket. You can count on our obstacle inflatable to break the tension of boredom with some friendly competitive races that will keep them coming back for more. Best part of renting an obstacle course inflatable rental is knowing your guests will have an experience where they can bond together and enjoy each other's company throughout the entire duration of your event.

Sandi's Moonwalks is known as the Austin Metro's premier entertainment company that features top of the line customer service that is second to no one. Let us assist your party planning and serve you and your guest with a party theme that both fits your needs and your budget.

Below you will find a list on inflatable obstacle course rentals that will help your guest break the ice:

31ft Ultimate Obstacle Course




45ft Obstacle Course with Climb & Slide




75ft ft Ultimate Obstacle Course with Double Lane Slide (wet or dry options)




51 ft Course Basic




57ft Ultimate Challenge Inflatable Course with double lane water slide (wet or dry option)



Some of our course games also feature attached water slides that can also be used dry.

At Sandi's Moonwalks, we commit ourselves to provide our party rental customers with fun that you can afford without compromising quality or safety. We take pride in our rentals and customer service and that's why we always clean and sanitized all of our units and disinfectant them at our warehouse after every use, so our customers can be confident that their inflatable course will arrive clean and in perfect condition for your up in coming event.

If you are looking for something to complement your obstacle course rentals, please check out the following category pages below.
Mechanical Rides




Water Slide Rentals




Jumpy Houses




Slip n Slides




Stunt Jump