Carnival ride rentals for events in Austin, TX & Surrounding Towns
Ninja Warrior Challenge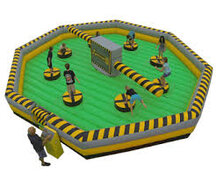 Swing Ride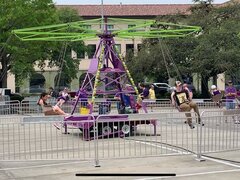 Mechanical Bull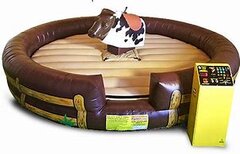 4 Station Bungee Trampoline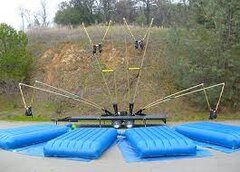 25' Rock wall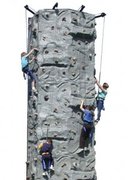 24ft 4 Station Rock Climbing Wall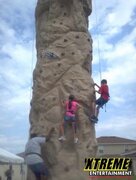 Trackless Train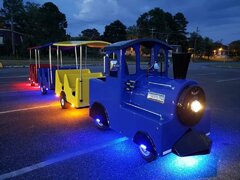 Dunk Tank Collapsible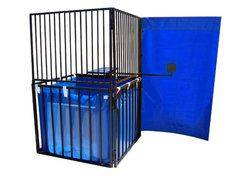 Dunk Tank Green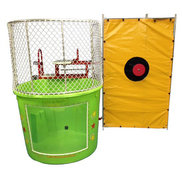 Dunk Tank Blue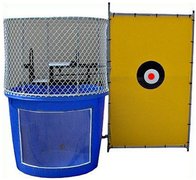 Mechanical Ride Additional 1 Hour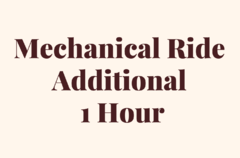 Attendant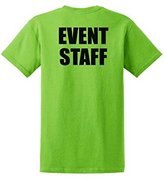 American Mechanical Bull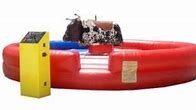 14000kw Generator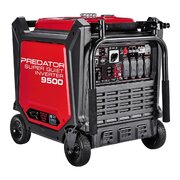 Christmas Trackless Train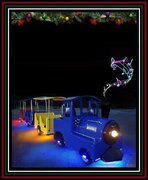 Wizzer Carnival Ride Rental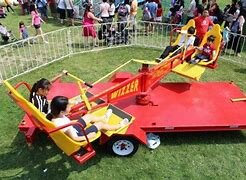 Crowd Control Fencing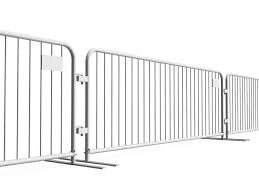 Wrecking Ball Ride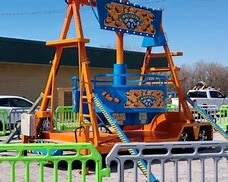 Dive into a World of Carnival Rentals in Austin
Step right into the enchanting realm of Sandi's Moon Walk Party Rentals, your gateway to carnival joy in Austin! With an array of carnival rides and attractions, we promise endless entertainment that forges timeless memories. From affordable carnival games for rent in Austin to top-notch, family-friendly carnival rides, we're here to make your event an unforgettable experience.

Affordable Carnival Games for Rent in Austin
Looking for budget-friendly entertainment? Our carnival games and rides cater to all budget ranges, ensuring everyone can partake in the carnival spirit. Whether it's classic carnival games or exhilarating rides, our versatile range guarantees an unforgettable event without the financial strain.

Family-Friendly Carnival Rides in Austin
Bring your family closer together with our family-friendly carnival rides in Austin. We've carefully selected rides that cater to all ages, infusing joy into every moment. Whether it's thrilling spins or gentle rides, our attractions create a cheerful atmosphere for everyone to enjoy.

Elevate Your Event with Premium event Attractions in Austin
Looking for a touch of elegance? Elevate your party with our premium event attractions in Austin that offer the finest entertainment in Austin. Our collection guarantees unique and memorable experiences. From the exciting Austin mechanical bull rental to other gravity-defying rides, our premium attractions set the stage for awe-inspiring moments.

Embrace the Thrills with Austin Mechanical Bull Rental
Saddle up for an unforgettable ride with our Austin mechanical bull rental! Whether you're a seasoned rider or a beginner, this mechanical bull delivers a true rodeo experience. Test your courage, challenge friends, and infuse your event with laughter and exhilaration.

Customizable Ride Rentals in Austin Tailored to Your Theme
We understand the essence of personalization. Our customizable ride rentals in Austin allow you to align the rides with your chosen theme. Whether you prefer a classic carnival ambiance or a contemporary twist, our rides adapt seamlessly, ensuring your event reflects your unique vision.

Relive the Nostalgia with Classic Carnival Games in Austin
Step back in time with our classic carnival games in Austin. From the iconic ring toss to the beloved duck pond, our games capture the heart of traditional carnival delight. Share the joy with new generations as you rediscover the magic of these timeless classics.

Interactive Fun with Party Game Rentals in Austin
Elevate interaction with our party game rentals in Austin. Games like ring toss and balloon darts engage guests of all ages, fostering a lively atmosphere. Watch as guests bond, compete, and create cherished memories, turning your event into an experience to remember.

YOUR UNFORGETTABLE CARNIVAL ADVENTURE AWAITS WITH SANDI'S MOON WALK PARTY RENTALS
At Sandi's Moon Walk Party Rentals, our mission is to transform ordinary events into extraordinary memories. With options ranging from affordable games to premium attractions, we bring the enchanting carnival magic to your Austin event. Contact us now to infuse your event with the thrill of Austin's mechanical bull rental, customizable rides, and classic carnival games!